Using the most advanced high-tech 8D HIFU machine, equipped with one treatment heads according to facial skin conditions, precise action on different depths of the skin, treatment energy slightly over the epidermis, 100% without any damage at the same time, treatment head treatment of skin depth consistent with the set value, to ensure that customers no pain and comfort.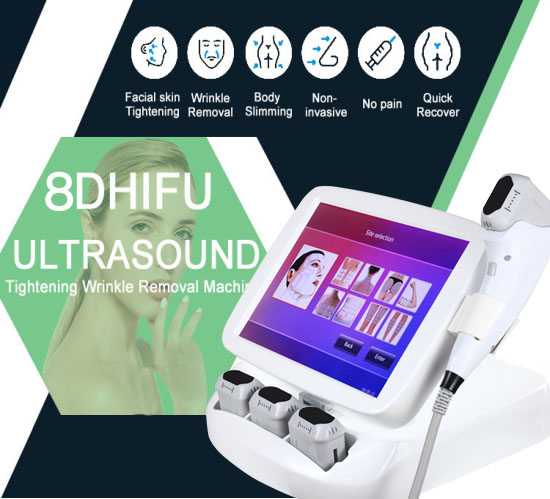 Treatment of hifu machine:
Ultrasonic gel is applied to the skin to achieve good ultrasonic conduction. For each treatment depth, multiple treatments are performed using one or more heads suitable for skin thickness. For example, on the eyelids, only 1.5 and 2 mm heads will be used. Sagging skin will determine the number of sessions and the intervals between them.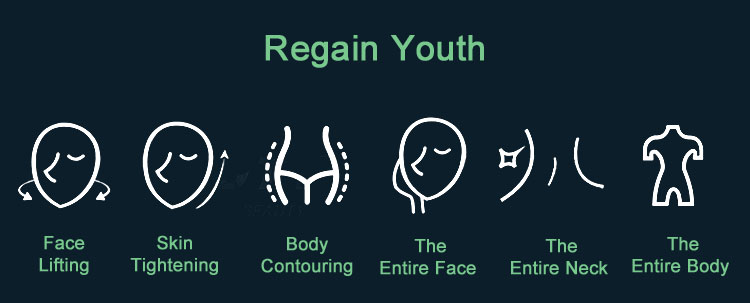 Non-surgical facial lifting and tightening body shaping system adopts the latest MMFU whole ball macro and micro combination technology to ensure efficient and stable energy output and accurate positioning through efficient transducer.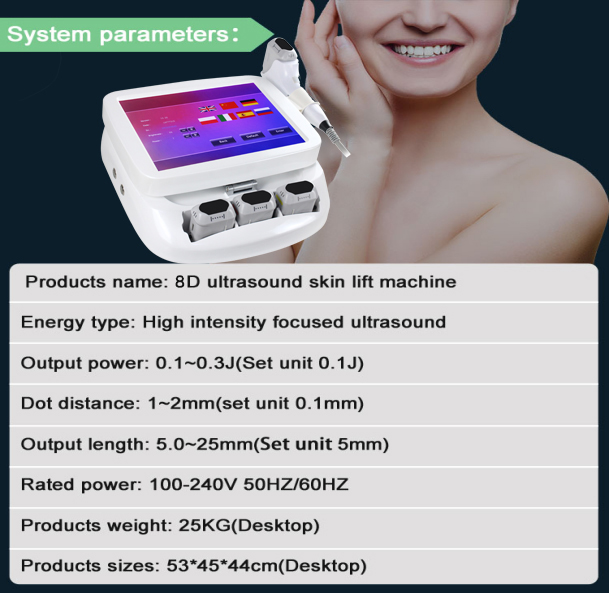 Therapeutic process:
Inflammatory stage
The 7-day ultrasound energy transferred directly to the dermis causes inflammation of the skin tissue, followed by a natural process of fibroplasia, or migration of new connective tissue for wound healing.
Remodeling stage
Granulation tissue forms on the wound, resulting in a tighter, more even buildup of collagen fibers. In appearance, patients will notice reduced wrinkles and firmer skin tone within three weeks to six months.
Recovery stage
After the first 2 stages, the skin will recover for best results.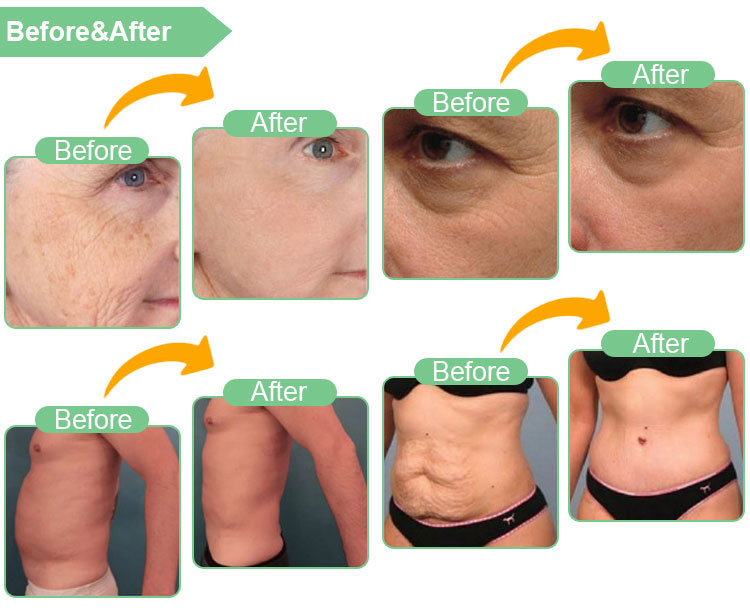 8 different depths:
Eight cartridges of 1.5mm / 16mm / 3.0mm / 4.5mm / 6.0mm / 8.0mm / 10mm/13mm for multiple depths of skin and body treatment.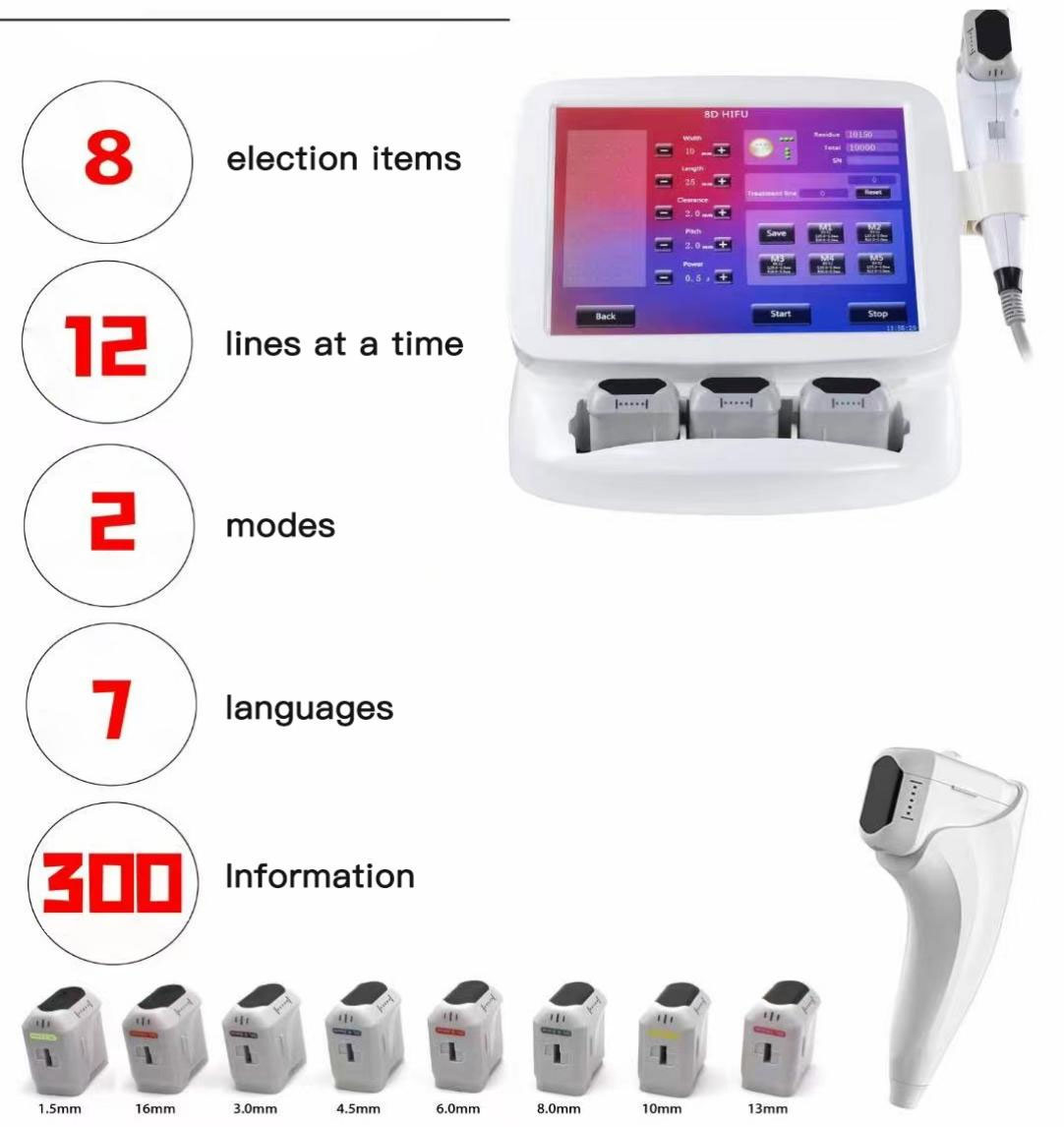 | | |
| --- | --- |
| Quality Certification | CE FDA  ISO13485 |
| Instrument classification | Class III |
| Product name | 8D hifu facelifting machine |
| Application | facelifting/skin tight/wrinkle removal |
| Type | Ultrasound |
| Language | 7 Kinds Languages |
| Frequency | 2-4Mhz |
| Cartridge | 8pcs standard |
| Shots | 10000  shots |
| Voltage | 110V/220V 50-60HZ |
| Treatment area | face /nexk/body |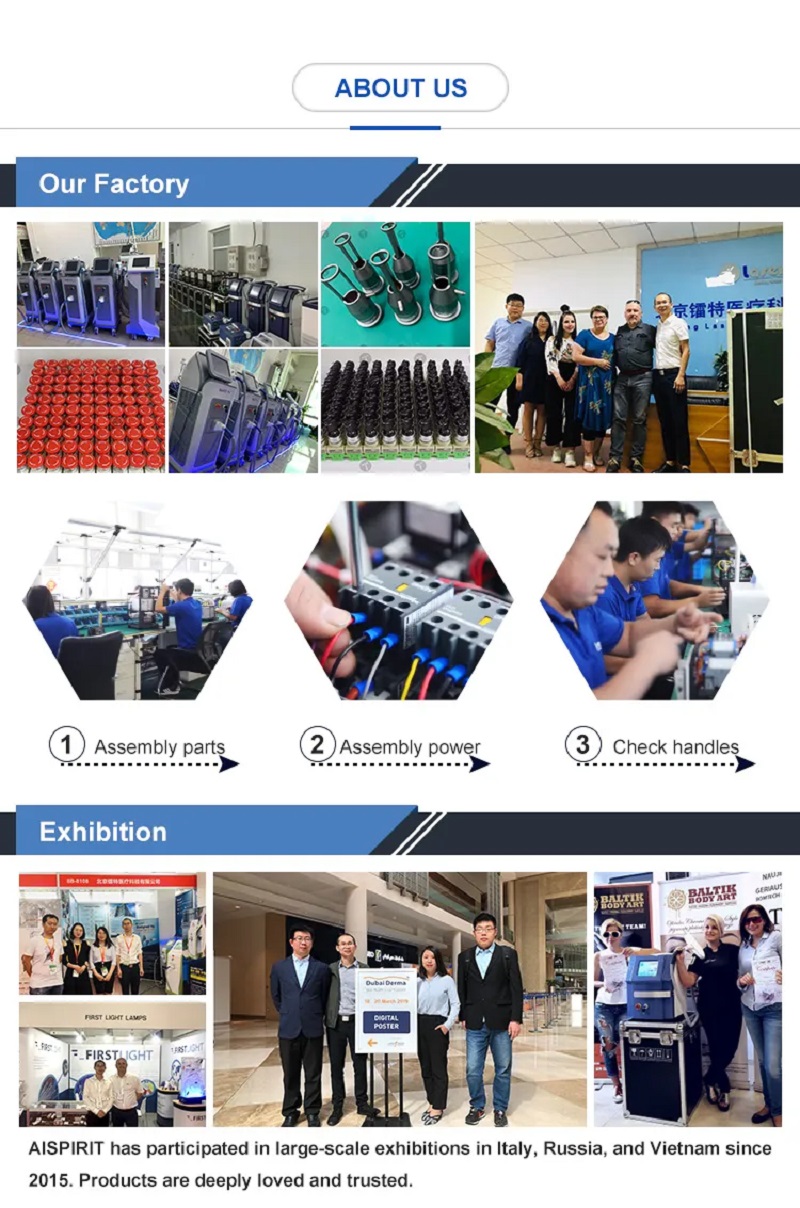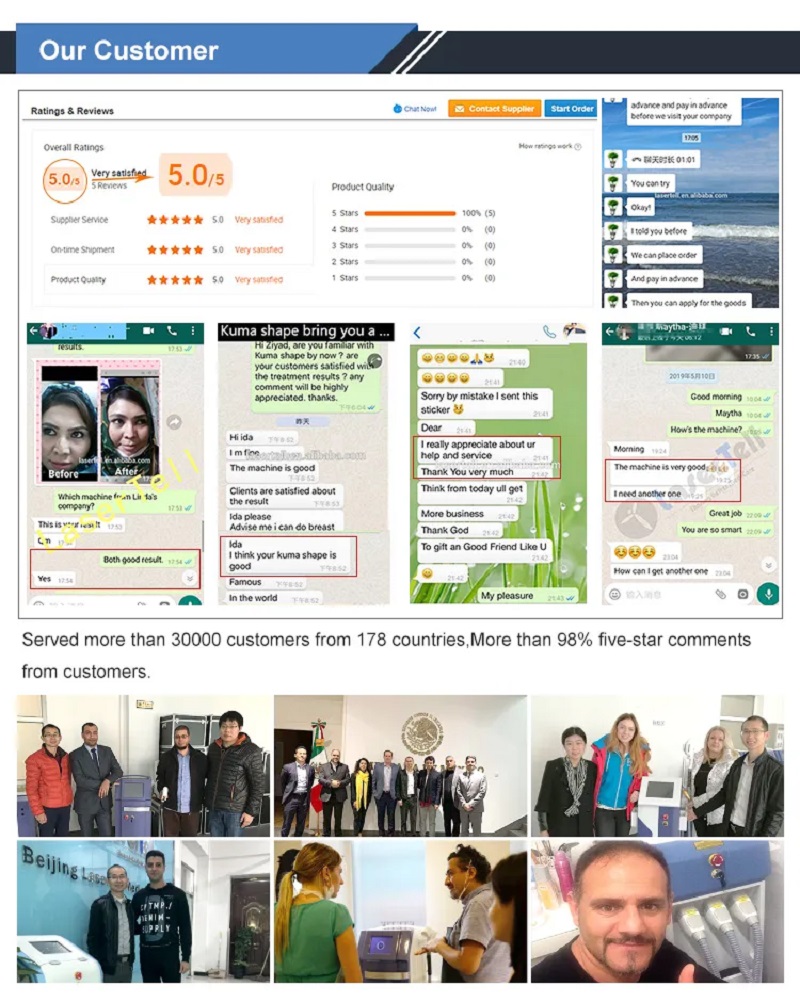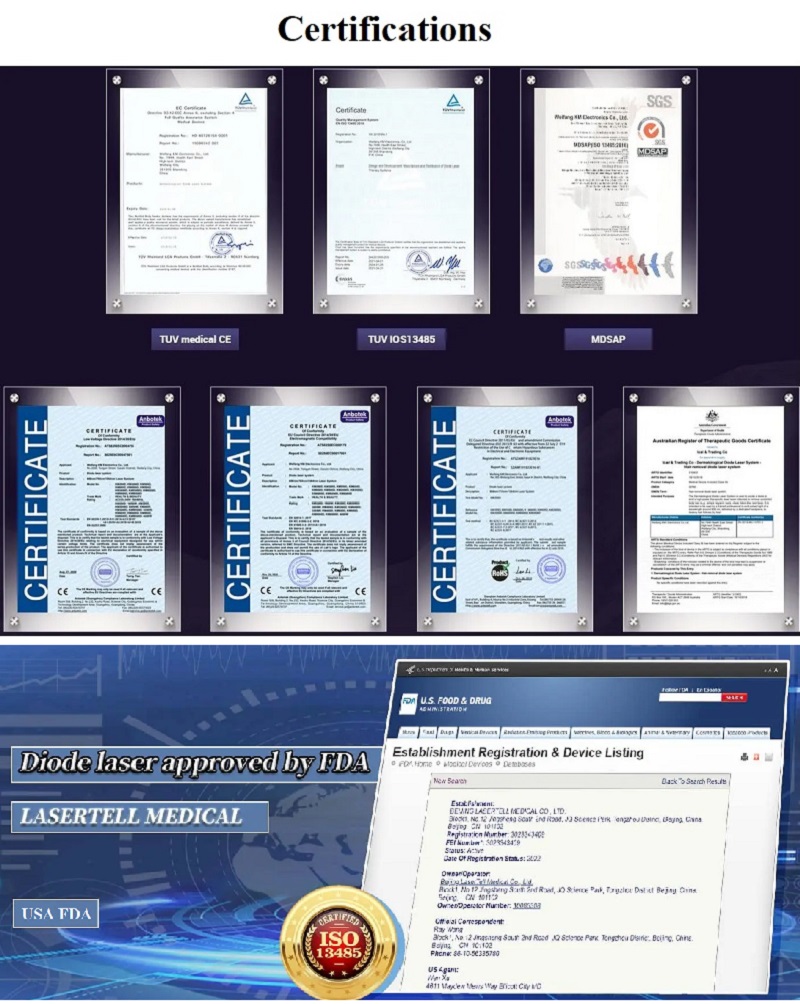 ---
Previous:
portable laser hair removal machine 808nm diode laser machine with FDA passed soprano ice laser hot sale
Next:
15 in 1 Spa Hydra facial Skin Care Microdermabrasion Aqua Peel Cleaning Hydro H202 Beauty Machine Facial Machine
---