The princples of Hydrocool-4H Laser system                                            
808 handle:
The wavelength of the diode laser with 808 nm is optimal for the energy transfer, to the endogenous dye melanin in the hair suitable. This dye converts the light into heat. During treatment with the diode laser, the handpiece sends controlled light pulses above the desired location. There, the light is absorbed by the melanin, in the hair root, which leads the hair to falling out.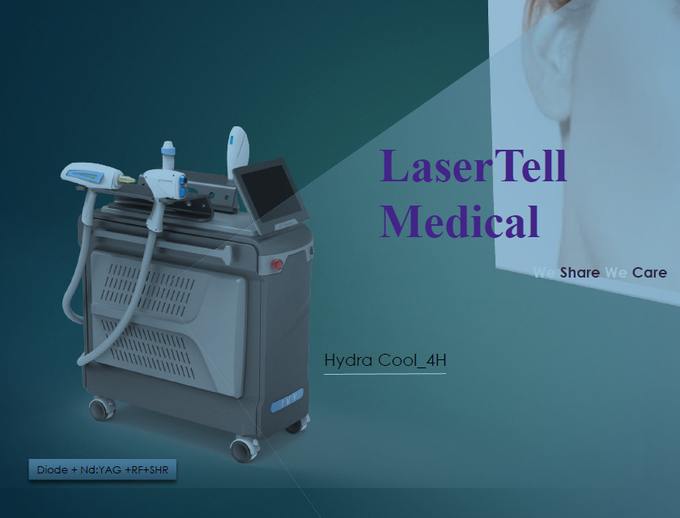 DPL handle:
Intense pulsed light technology – also known as intense pulsed light technology, it can emit a set of special wavelengths of light (wavelength 500-1200nm compound light), which can be absorbed by melanin and hemoglobin, thereby breaking these diseased tissues. IPLs work by emitting light at scattered wavelengths, and various cutoff filters are often used to selectively filter out unwanted wavelengths to target specific structural problems. This may be melanin in the form of pigmented lesions on the skin or oxyhemoglobin in blood vessels which manifests as capillaries rupture.
Nd: YAG Handle:
Nd:YAG laser is essentially a laser used to process pigments. Laser technology has greatly improved the ability to treat melanocytic lesions and tattoos with the rapidly pulsed Q-switch neodymium: yttrium aluminum garnet (Nd: YAG) laser. The laser treatment of pigmented lesions and tattoos is based on the principle of selected photothermolysis. The Nd:YAG handle in the 4H Laser has three tips to provide 532nm, 1064nm and 1320nm lasers, which can be selected for different patients' skin conditions and tattoo colors.
V-RF Handle:
RF (Radio Frequency) is to penetrate radio waves into the skin through frequency. These radio frequency currents will generate vibration and heat in the skin. This "resistance effect" will heat the real skin and shrink the collagen tissue, thereby making the skin firmer and bouncy.
Application                                                                                                  
Parts Introduction                                                                                       
Machine Advantage                                                                                    
Smart and Easy Interface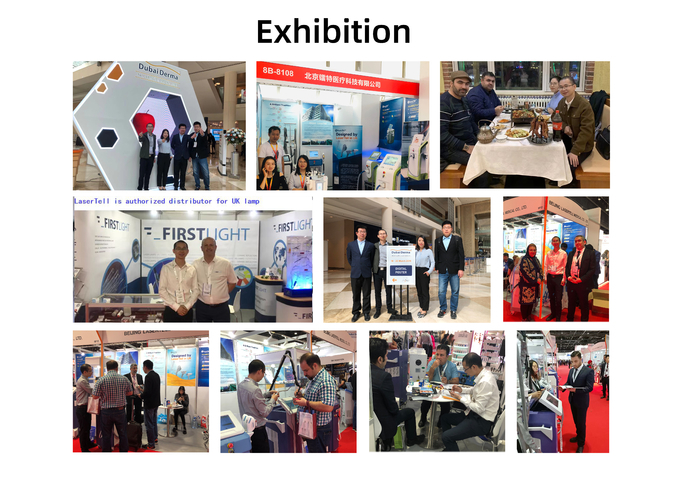 ---
Previous:
CE and FDA approved 4 in 1 multifunction beauty machine IPL+RF+Nd Yag+ alexandrite diode laser hair removal
---