Touch Screen Triple Wavelength Diode Laser 755nm 808nm 1064nm For Spa Salons
The use of diode lasers for hair removal has been studied for a number of years. In this procedure, laser light is absorbed by melanin in the hair shaft, damaging the follicular epithelium. A clinical study evaluated the use of the Diode Laser for hair removal. Of 92 patients, all had temporary hair loss and 89% had permanent hair reduction. Regrowing hairs were shown to be thinner and lighter than previously. Extensive clinical use of this high-power, pulsed diode laser has resulted in recommendations for patient selection and proper use of the laser. Appropriate fluence settings have been shown to cause permanent hair reduction without damaging the epidermis, regardless of skin type.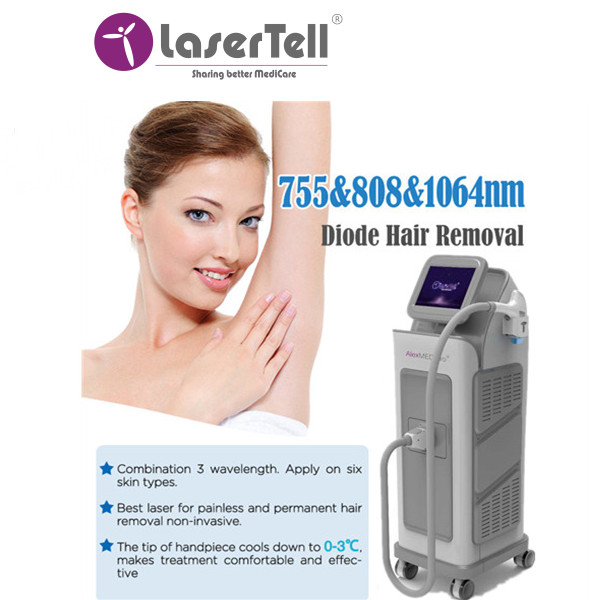 Laser hair removal focuses on the endogenous chromophore melanin, which is mainly found in the hair shaft, with a small amount present in the upper third of the follicular epithelium (Figure 1). When an appropriate energy source (such as a laser) is directed at the skin, light is primarily absorbed in the hair shaft melanin. Heat is generated and diffuses to the surrounding follicular epithelium. A similar principle applies to laser treatment of vascular lesions, where the heat generated after absorption by hemoglobin is transferred from the blood to the vascular endothelial cells.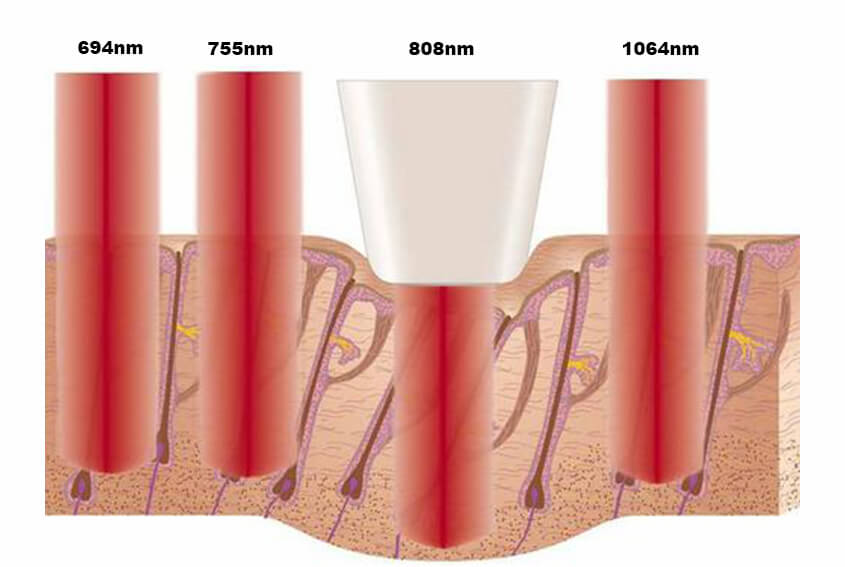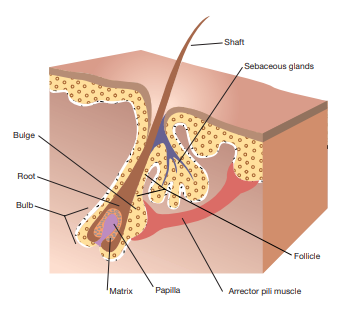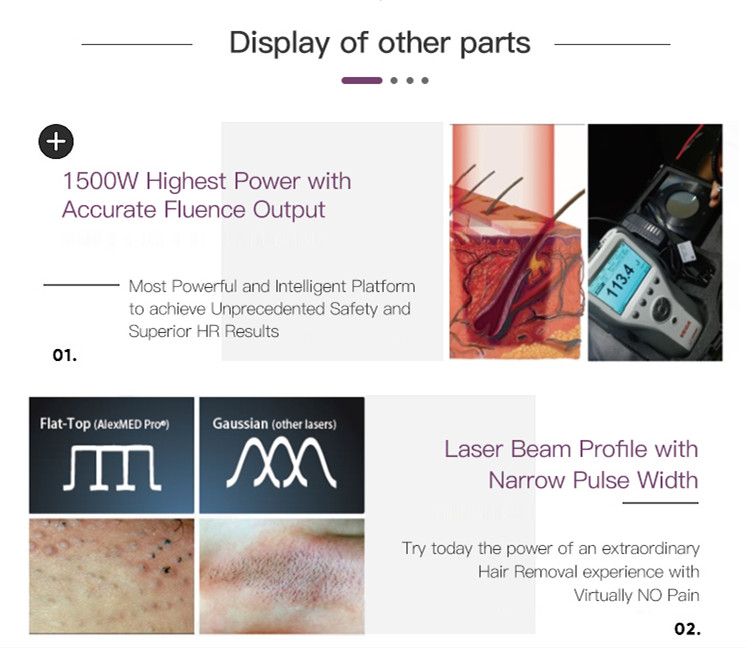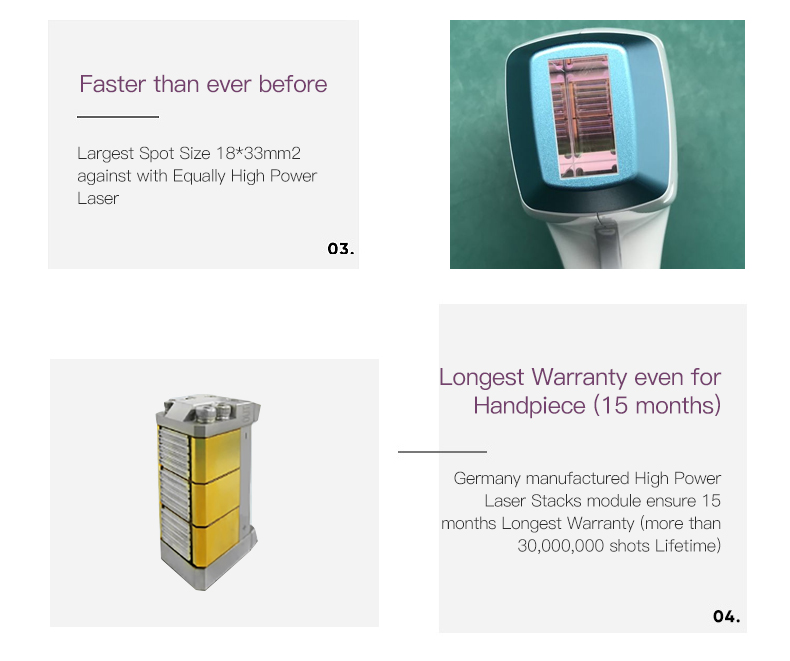 Diode Laser hair removal is based on the principles of selective photothermolysis: a combination of the appropriate laser wavelength, pulse duration, and fluence.
Wavelengths between approximately 700 and 1000 nanometers (nm) are selectively absorbed by melanin; the competing chromophores (oxyhemoglobin and water) absorb less energy at these wavelengths. Following pic shows the absorption of different chromophores in the skin. Therefore, any light source that operates between 700 and 1000 nm is appropriate for targeting melanin in the hair shaft.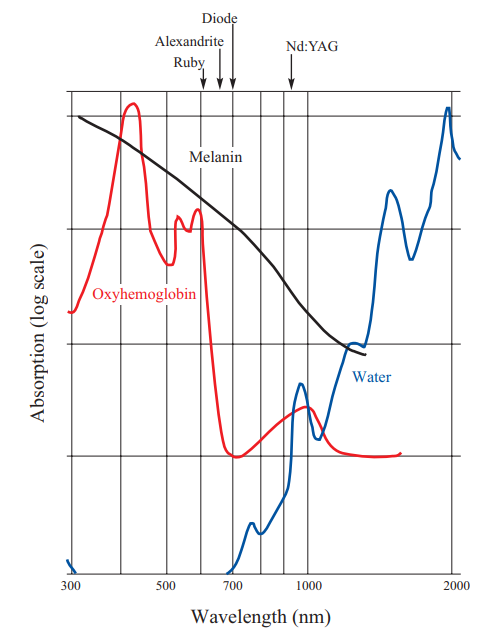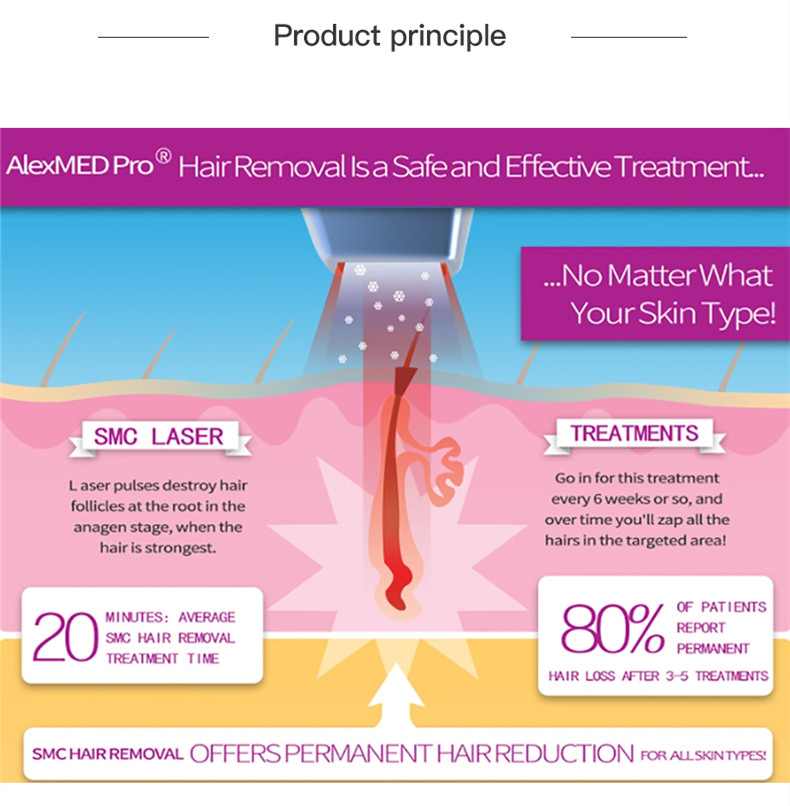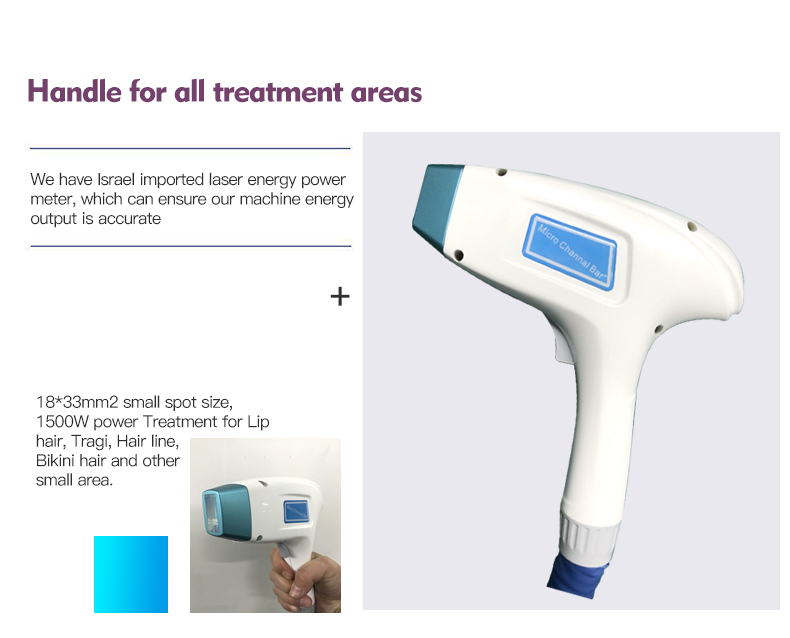 Application Areas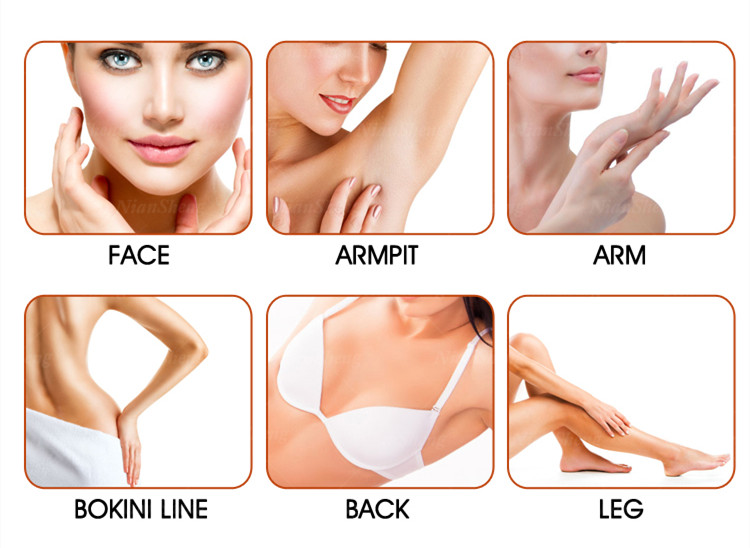 | | |
| --- | --- |
| | |
| | |
| | 1-100J/cm2 (Continuously adjustable) |
| | |
| | |
| | |
| | |
| | Close-cycle water cooling+Air+TEC |
| | Continuously for 20 hours |
| | 10.4″ True Color LCD Touch Screen |
| | 100-240VAC, 20A max., 50/60Hz |
| | |
| | |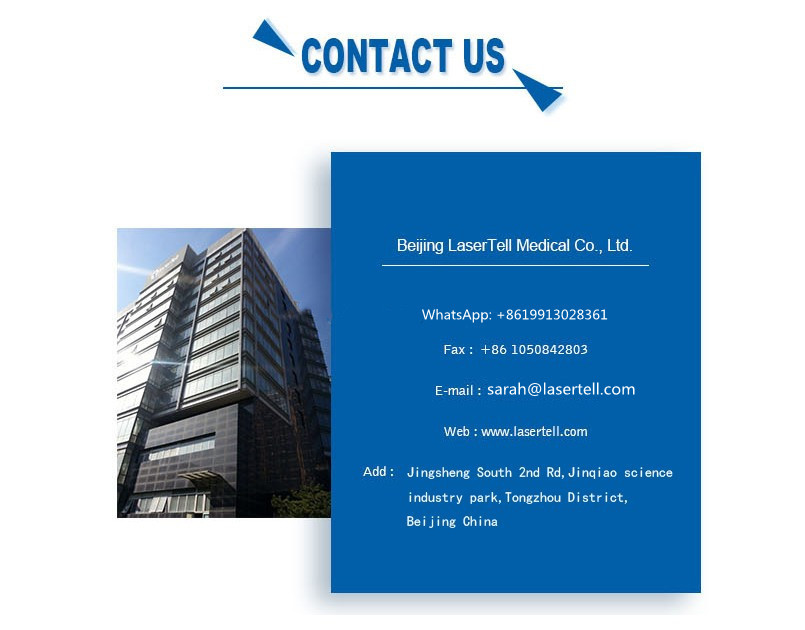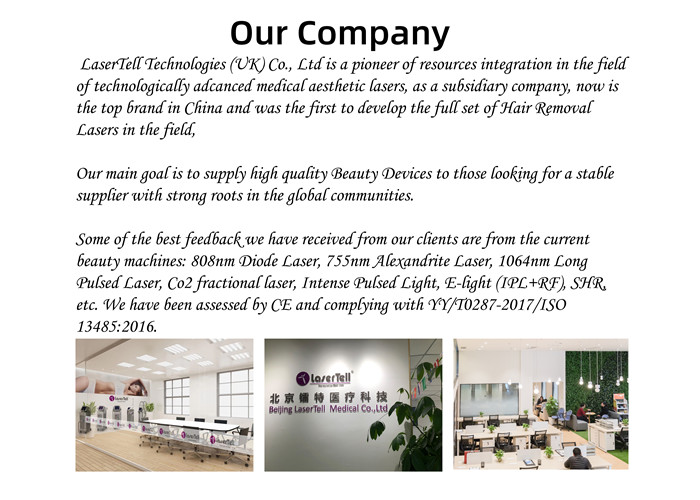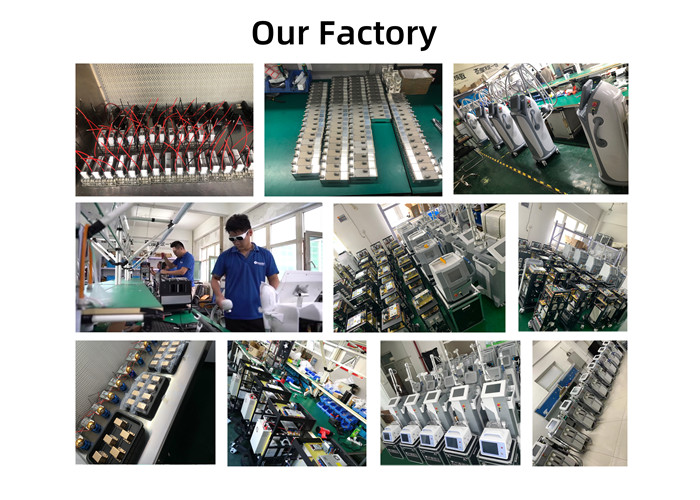 ---
---